Happy Sunday everyone! As the summer seems to be winding down (sad face) I thought I'd do a few skincare posts. I don't know about you guys but my sensitive and spot-prone skin does not react well to changes in the weather. I have mild eczema which tends to flare up (especially on my hands) with every change of season. For the first in my ALMOST AUTUMN skincare series I thought I'd start with facial products. Finding a quick and easy morning skincare routine has been a little tricky but I can happily say that this trio strikes a great balance: soothing, luxurious, moisturising and lightweight.
1. First things first I cleanse with the
Elemis Melting Cleansing Gel
, this supersized tube is currently on offer on Elemis' website for £28.50. I apply the gel to dry skin (using dry fingers) and give myself a little bit of a facial massage before wetting my fingers and massaging my skin once more. The gel transforms from translucent to a creamy opaque light lather. I remove it by splashing my face with tepid water and sometimes run a damp muslin cloth over my skin for a mild exfoliation. Am I the only one who doesn't feel like I've washed my face unless I've splashed with water? Well for some people with sensitive skin, using water (particularly if it's too hot or too cold) can cause discomfort. If you've experienced this in the past but like to use water to rinse your face, I'd urge you to give this melting gel cleanser a try. It's fabulous for greasy skin with large pores. Elemis say: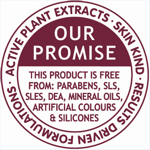 "Using scientific dual-phase technology, this ultra purifying cleanser is perfect for challenged, tired, dull or stressed skin. Skin protective organic Argan Oil, mattifying Rice Silk and purifying Rosemary Leaf are combined with powerful anti-pollution Moringa Peptides.Delicately melting from a luxurious gel, to a rich milk, the complexion is instantly transformed and cleansed, without compromising the skin's delicate microflora.
The result is a silky smooth and purified skin..." Elemis also state that they do not test on animals.
If this is just a little too pricey you could try the
125ml size for £22,
or keep an eye out on
QVCUK's beauty pages
for a kit which combines this product with some other goodies (these kits are great value and the extra products can always be kept for gifts).
If Elemis is out of your budget at the minute why not try
Avène

Eau Thermale

Gentle Gel Cleanser, £12 for 200ml from Boots.
2.
Liz Earle Instant Boost Skin Tonic
is absolutely beautiful. It has a lovely fresh, botanical scent and instantly refreshes and balances my skin, leaving it feeling hydrated and soothed. The scent also helps to gently wake me up in the mornings! Liz Earle says:
"This heavenly floral-scented, non-drying toner refreshes, soothes and brightens your skin. Gentle and alcohol-free, it also adds a fine layer of moisture.
Naturally active ingredients include aloe vera to revitalise and soften and calendula, chamomile, cucumber and natural source vitamin E to soothe and refresh the skin."
This is a product I have used for many years and in my view it trumps the lovely
Elemis balancing lavender toner
, £22 for 200ml. It's also a relatively good price at just £13.25 for the same volume. Given the high quality of the ingredients and the results, I'd go as far as to say this is my favourite toner of all time. You can try this product for as little as £5.50 for a 30ml spritzer bottle. I really love the variety of volumes Liz Earle offer their products in- the smaller ones are great travel or try me sizes. See my T
op 5 Simple Products
post for some purse-friendly skincare alternatives.

Incredibly unflattering hand-shot. Oh dear. You can see the skin around my knuckles is feeling sorry for itself. Anyway, top: Elemis cleansing gel before it's been moistened. Below: Liz Earle skin repair moisturiser in normal/combination.

3. On to moisturiser, arguably the most difficult of all skincare products for me to get right. Yet, for this time of year when my skin is both breaking out and feeling a little chapped and thirsty all of a sudden, nothing beats this
Skin Repair Moisturiser in Normal/Combination
, £19.25 for a 50ml tube.
I smooth a pea-sized amount over my face and the same again over my neck and décolleté, using upward strokes. I feel like this product really nourishes my skin. I have rather oily skin so I do tend to experience a bit of shine throughout the day when I've used this product. I have issues with sore, dry skin so I feel I need this level of moisture. Perhaps using the
light version
on my T-zone and normal/combination on my cheeks would be a great combination. Here's the blurb:
"This perfectly balanced moisturiser softens, smooths and conditions skin for a naturally healthy-looking glow.
Rich in natural actives, including borage oil (a rich source of the essential fatty acid GLA) and natural antioxidants beta-carotene and vitamin E to replace lost moisture and help protect against dryness.
Massage into face and neck, morning and night, after Instant Boost Skin Tonic.
Naturally active ingredients include borage and avocado oils to moisturise and smooth."
Top marks for Liz Earle!
All in all, this is a great routine for me for this time of year. I know it's not the snappiest post in history but if you're struggling with weather-aggravated skin then it might be of some use to you. Likewise I'm always really keen to hear what works for you. What's your 'almost autumn' routine?
Images- copyright Tori at Jute, Jam and Joy, 2014.
No copyright infringement intended.
All these opinions are my own, I have no affiliation with any of the companies listed and bought all these products myself.